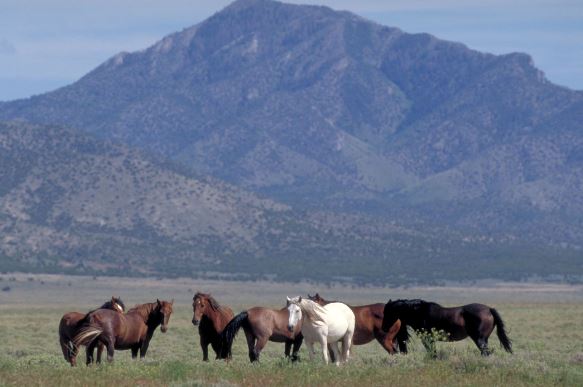 The Simpson Mountains are a mountain range in the remote west desert of Utah that rise nearly 4,000 feet above the desert floor.  They are about 13 miles long and ten miles across. These distinctive mountains have been viewed by travelers on the Pony Express and Overland trails since the 1860s. Native American Goshutes inhabited their canyons for centuries.  They have a long history and some of it is disturbing.
The mountains are named for explorer Captain James H Simpson, topographical engineer, who was stationed at the army camp, Camp Floyd, in today's Fairfield, Utah.  In 1858 he explored around the mountain range, and in 1859 returned in his work to lay out an overland mail route between Salt Lake City and California. For years I have wanted to explore these mountains more closely and I finally mapped out a course to run completely around them.
On Friday evening, I arrived at the northeast corner of my circuitous route, establishing my starting location at a corral above dry Government Creek. The corral was at a location once called Government Spring and had been visited by Simpson in 1858.
This place was also once the cattle ranch of Orrin Porter Rockwell, famed mountain man, lawman, and pioneer. He had chosen this open location in the 1850s  for a ranch because as he said, "For a cattle ranch you want a place where you can track'em out." continue reading…