"Why drive if you can run?"
I am currently training for Across the Years, a fixed-time race on Dec 28th where you try to run as many miles as you can during a fixed period of time.  I entered the 48-hour race again this year.  For me, effective training leading into the race involves high mileage on mostly flat terrain.  Treadmill miles also helps, increasing foot speed.
So, my challenge is to keep motivation up and boredom down doing this training. I recently bought a good incline treadmill which is more convenient that using our neighborhood rec center with poor treadmills that seem to always break down often.  I've also grown weary of reactions as people come in, seeing me on "their treadmill."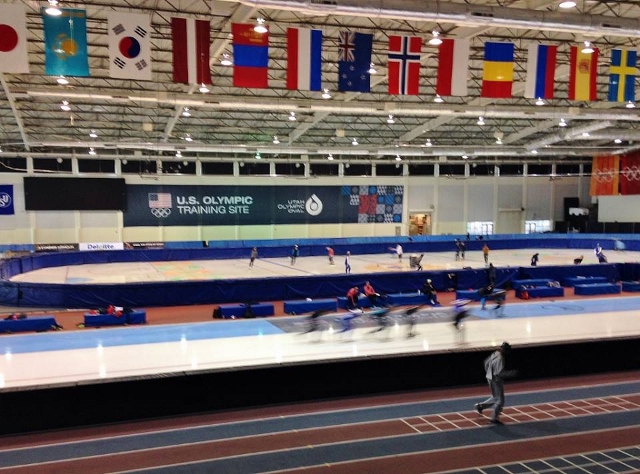 As weather gets poor another option I've used recently is to run at the Olympic Oval in Kearns, Utah.  That is the site of the 2002 Olympics speed skating events. There is a 442 meter running track around it. One day recently I ran 140 laps for nearly 39 miles in about seven hours. It was cool watching the USA teams train, including speed skating (with gold medalist Shani Davis) and short track teams. Some China team members also were training there. I mostly had the entire track to myself during that time.
This weekend, we had our annual extended family Christmas Party at 12:30 p.m. on Saturday in Midway, Utah (near Park City).   Wanting to still have a long run to finish off the week, my son-in-law joked that I should just run to the party.  To me, it wasn't a crazy suggestion.  I looked at the route options and discovered it would be about 41 miles along familiar roads and trails.  It didn't take long for me to decide I would do it. continue reading…