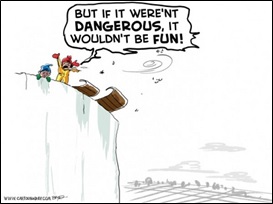 I DO NOT agree with this common statement
Even more fun than running 100-mile races for me is doing solo adventure runs. My first long solo adventure run was in 2002, to Kings Peak in Utah. Over the years I gained more and more experience and learned how to run with minimal weight on my back, but enough food and emergency items to keep me out of trouble. I've now run thousands of miles solo in the back country in Utah and Arizona. I'll routinely do runs of 50K to 50 miles and at times up to 100 miles.
I've been criticized for going out alone for such long distances. But those who know me understand that I'm actually very conservative as it comes to safety.
One year a local road runner who experienced the Grand Canyon for the first time was so excited about the experience that he scheduled a large group run for a Grand Canyon R2R2R in the heat of June, inviting anyone interested, including people he never had met before. Dozens of first-time Grand Canyon runners expressed interest. I was very vocal about how dangerous this was at that time of the year and how improper it was to organize group runs with strangers into dangerous areas. I had read and followed very closely all the canyon rescues and deaths from heat exposure. That runner and his friends slammed me on social media. Eventually someone informed the NPS authorities. Thankfully this large event never took place and soon the NPS started to require permits for these type of group runs.
The vast majority of my runs involve routes and trails where I know, where I can run into people, so I'm rarely really alone. I know my limits and take what I think are reasonable precautions. On certain runs I'll take a rented satellite phone or a SPOT tracker. Other things are taken like signal devices, fire starters, and emergency blankets.
To read the rest click here