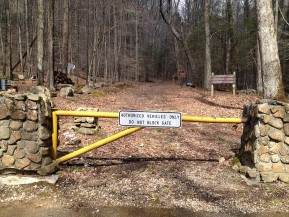 Over the years, several races of 100 miles have claimed to be the toughest ultramarathons or footraces in the world. Those were great marketing slogans, but those races must have never met Barkley. Those races with their high finisher rates of at least 50% don't come even close to Barkley's finish rate of about 2%. The Barkley Marathons, held in rugged mountains in Tennessee, is the toughest 100-mile race in the world. It was the subject of a 2014 film "The Barkley Marathons: The Race That Eats Its Young" that can be viewed on Netflix. This is how it all started. . . .

In 1978, Gary Cantrell (later also became known as Lazarus Lake), an accounting student at Middle Tennessee State University, was a tough marathon runner with eight finishes to his name. He even finished one marathon after shotgun pellets struck him in the legs during a race. (The Jackson Sun, November 11, 1979, 2).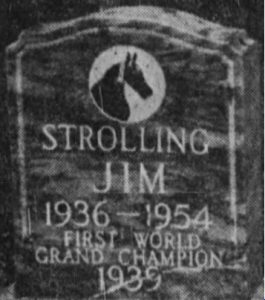 Cantrell was interested in stepping up to run an ultramarathon, so in 1979, he and his fellow "Horse Mountain Runners" created their own ultra to run, Strolling Jim 40-mile Run in Wartrace, Tennessee. It was named after a famed horse, and became one of the oldest yearly ultras in the country. This was Cantrell's first experience at creating a tough race.  He said, "Six or eight doctors will be in the race and that sort of surprised me. You'd think of all people they'd know better." (The Tennessean, May 4, 1979, 47).
Cantrell's masochistic race directing skills were further honed when in 1981 he put together "The Idiot's Run" in Shelbyville, Tennessee consisting of 76 miles and 37 significant hills. He was surprised when a number of runners expressed interest. He said, "Is there no run so tough as to discourage these maniacs? If we had a 250 miler through Hell with no fluids allowed, I think we'd get 10-15 people." A dozen runners showed up for The Idiot's Run and only two finished. (Marshall, 1981 Ultradistance Summary, 36).
The next year, 1982, he extended "The Idiot's Run" course length to 108 miles and eliminated flat sections, gaining experience adjusting courses each year to make them harder. Cantrell explained, "The objective isn't so much to see who finishes first as to simply see who survives for the longest distance. I'm confident this is the single grimmest race held anywhere in the world." (The Leaf-Chronicle, Aug 29, 1982). An article about his race was printed in newspapers across the country. Six of the twelve starters finished that year, the winner in 17:43:45, so it wasn't really that hard. Cantrell could do better and did, extending the distance to 115-120 miles in 1984. Eight runners signed up that year.
James Earl Ray's Escape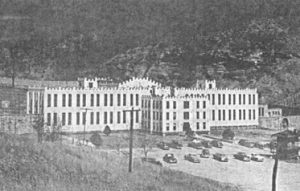 Gary Cantrell and a buddy, Karl Henn (also known as "Raw Dog") became intrigued by Frozen Head State Park in Tennessee where they had hiked many times during the 1970s. In these Crab Orchard Mountains, was situated Brushy Mountain State Prison, built in 1896. This is where Martin Luther King Jr.'s convicted assassin, James Earl Ray, had been imprisoned. At the prison, the surrounding mountains that formed a bowl, were referred to as the "third wall." The prison warden, Stonney Lane, commented, "You might get over the first two walls, but you still have another huge wall to get over."
In June 1977, Ray successfully escaped the prison one evening before dusk, during a diversion, with five others. They went over the wall on a make-shift ladder, and then over the fences. Ray with two companions initially went nearly straight up the slopes of a mountain named Frozen Head, a climb of nearly 2,000 feet. A prison spokesman said, "Unless they have outside help and know the area extremely well, most people tend to get lost." (UPI story, June 11, 1977). "Trackers and hounds waded through thick underbrush and heavily wooded forest," Local residents also headed into the hills with shotguns "for the excitement of the chase and the possibility of collecting the $25 bounty for each fugitive."  The national guard was eventually called up by the governor to help, but the order was cancelled by the time all the escapees were caught.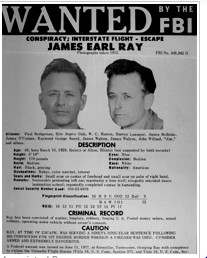 The search area for all the men was a 10-mile radius from the prison and eventually extended 25 miles in all directions. A special six‐man team familiar with the wild mountain terrain searched possible hiding places and springs where the men might seek water. The governor assured the public, "No one who has escaped this institution has ever made it out of the mountains" (New York Times, June 13, 1977). Martin Luther King Sr. said that he was praying that Ray would come back alive.
One searcher commented, "It's harder at night, A man gets confused in those woods. He could fall over a mountain." A newspaper article told the capture story, "With a team of bloodhounds and their heavily armed handlers and a force of 175 lawmen closing in on him,
Ray ran through the forest, his exhaustion overcome by adrenalin. He slid down a 20-foot embankment near State Road 116, a two-lane black top lane that winds its way eight miles to the prison gate. [Actually the distance is about four miles by car and 2.5 miles as the crow flies]. He crossed the road, slid down a 40-foot embankment and into nearby New River where he fell in the mud. He darted back into the underbrush, through a clearing and again into the safety of the trees." [He was near the bottom of what became known as "Testicle Spectacle."]  A dog had his scent and found him in a pile of leaves at 2:30 a.m. (New York Daily News, June 14, 1977). After 54.5 hours on the run, Ray was apprehended and returned to the prison.
Warden Lane had been confident that Ray would eventually come down from the rugged mountains. "It made no sense, no  sense at all, for him to escape  into those woods unless he had a way  to get out of them." He added, "none of the inmates are in here for using good judgment." (Montgomery, Like the Dew, May 13, 2010).
A prison spokesman said Ray looked "like a pig wallowing in a sty" when he returned, "caked with mud, hair west and matted, cut from briars and very hungry." Back at the prison by 2:45 a.m., he was questioned, gave only one-word answers, given a medical exam, allowed to take a shower, and only given a glass of fruit juice before bed. The next day he slept nearly the entire day and was fed better. (The Tennessean, June 14, 1977, 1-4).
Ray pled not guilty to the escape but a year was added to his sentence, to bring the total to 100 years.
When Ray was later interviewed a few months later about his hours of freedom, he remarked, "That's wilderness out there. I must have been in places that no human being has ever been. There's heavy brush up there and things like that." He only took some wheat germ with him and said, "I mostly thought about food, that's the problem when you get out there. This time of the year, there's nothing up there except green berries." While on top of the highest mountain (likely Frozen Head), he could see "a long way off." Search planes and a fleet of 15 helicopters, flew by about every 10-15 minutes looking for him. He knew that they had no idea where he was and no dogs were following him up there.
Along Ray's estimated 10-12-mile journey, he slept an hour or two at a time during the day and traveled the rugged mountains during the night. He said, "there are a lot of cliffs with ledges on them. You can sit under the ledges. There are coal mines up there, but it would be foolish getting into one of those things. That's usually what they shake down first."  Drenching rain slowed him down on the second day. He said of his capture, "I wasn't happy about being run down. But the hunger really kind of dulls your emotions in some ways." (Playboy Magazine interview, September 1977, 94, 134). Ray died in 1998 of  hepatitis  and kidney failure.
1986 Barkley
Cantrell had been intrigued by the very few miles Ray covered back in 1977 for those 54 hours in the mountains, feeling that he could do much better. In 1985 Cantrell and Henn went up into that wilderness to backpack in two days, the "boundary trail," (about 20 miles) constructed by the CCC decades earlier. When they showed the rangers their route around the park, they were told that they wouldn't be able to make it. The first ten miles took seven hours to cover. They did finish their backpack trip and told the rangers that they had some friends who would probably like to run the trail. (Outside Magazine, "60 Hours of Hell")
In 1986 Cantrell, now a veteran runner of more than 50 ultras, really stepped up his sick race directing skills by co-creating the Barkley Marathons with Henn. It was held for the first time on March, 1, 1986. The race was named after one of Cantrell's running partners, Barry Barkley, but he was the lucky one (or smart one) that year, and couldn't make it, due to work. For the early years, the race was 50-55 miles or so, with about 25,000-27,000 feet of climbing and a 24-hour cutoff for the first year. Cantrell likes to point out that the course has always had a net elevation change of zero. In 1986 the course was run in a counter-clockwise direction and from 1987-1995 the direction of the course was run in the clockwise direction, beginning with endless switch-backs up Bird Mountain.
Thirteen unlucky runners started that first year, including Cantrell. They paid the entry fee of 35 cents. Three runners arriving late, were the luckiest. During the first hour before dawn they went up the wrong mountain (Frozen Head) and soon were out. After 12.5 miles, the remaining eight started to tackle the very difficult North Section. Cantrell explained, "It is poorly marked, severely eroded, over-grown, and laced with deadfalls." Two runners completed the first 20-mile lap in under nine hours but were wise and chose to quit. Three "fortunate" runners got lost and took an easy way out on the "quitters" jeep road and headed for home before completing the lap. Three remained. Gary Buffington and Cantrell finished the first loop in 12:18 and called it quits. Just Damon Douglas continued on, reaching 35-37 miles in 17:08. He knew he couldn't finish the last 20 miles by the 24 hour cut-off and called it quits. So there were no finishers that first year and Cantrell called it "a rousing success all around." (Ultrarunning, 5/86, 14-15).
1987 Barkley
Sixteen unwise runners showed up for the second year in 1987 to run what one returning runner described as, "Gary Cantrell's excuse for a trail run." Entry was a lot easier in those early years. You simply called or wrote to Cantrell. His contact information was published in the newspapers. But the entry fee was increased significantly to 50 cents, a penny for each mile. The race was moved to April 11th that year. Elite 100-miler Tom Possert came and even hiked most of the trail (and got lost) a few days before the race, except for a new section added last minute. Even the park rangers had never been on the new section. The course that year consisted of three 16.67-mile loops with a 36-hour cutoff. Pre-race chatter included intimidation, talking about James Earl Ray's escape from prison and his suffering in the hills.
Soon after the 6 a.m. start, Possert and another runner took the lead.  The field included six  Marines, led by Sergeant Stone, with backpacks, canteens, and heavy boots. (The Marines that year watched from a ledge, a wolf pulling down a deer.) These Marines had previously marched the JFK 50 and believed they would certainly finish Barkley. Stone told his men that if they didn't finish, they would get extra duty. (Fertaw, Tales From Out There, 32).
Barkley veteran Fred Pilon caught up with the two runners in the lead and they all worked together for a while, trying to not get lost. When they hit the new section they believed that no one had ever been there before. "The top of the valley was guarded by dense stands of briars, blown-down trees, huge boulders, and numerous cliffs." They couldn't find the trail that supposedly was built in 1941 but never used. It took them two hours to climb Frozen Head. Others took four hours and couldn't find much of a trail either. A century earlier, inmates from the prison would march daily up this long forgotten trail with tools to mine coal.
Possert and Pilon completed the first 16.7-mile loop in 7 hours. They headed out for loop 2, wondering if they could follow the trail once it became dark. Possert went on ahead once Pilon knew he couldn't keep up. Halfway through the loop during the afternoon, before the most difficult New River section, Possert stopped, rested, ate, and slept until Pilon caught up. He asked, "Do you plan to go through Hell again?" They both declined, knowing that no one would make it through that section twice. They enjoyed the easy loser run back to the start, reaching there in 14:30, and felt OK with their decision to quit, letting the course win once again. No runners finished. They hoped to return the next year but knew "Gary will change the course, find some more hills, discover more undiscovered trails." (Ultarunning, 6/87, 14-15).
1988 Barkley
Nineteen brave, but foolish, runners came in 1988, including eleven newcomers (later called virgins).  The entry form that year was entitled, "The Barkley Marathons, the race that eats its young." Entry that year introduced a requirement that each runner write an essay on why they should be allowed to enter. In his letter to the entrants Cantrell wrote, "There is no way you'll be finishing the race."
That year the climbs totaled about 27,000 feet during the 55 miles. Again, there was a 36-hour cut-of. On the first of the three 18.5-mile laps seven runners became confused and missed one of the checkpoints. The New River section became known as "Hell." Cantrell described, "It starts with a cross-country effort that calls for not only an internal compass, but also an altimeter. On a mountain honeycombed with coal mines and coal roads, the failure to reach the 2600-foot bench buys the runner an opportunity to log miles of useless searching for the proper cutoff. Once the drop off is located, there is a steep drop of 1,000 feet." (Ultrarunner, 6/87, 20). One more runner quit after "Hell."
The famed "book" feature was added to the 1989 race at the suggestion of Ed Furtaw, to make sure that runners indeed reached three key points of the course.  In later years, at about ten points, runners were required to tear out a page from each book matching their bib number that changed each loop, and then present the pages to be inspected after each loop. If you lost a page, you were out.
Eleven runners finished the first loop, but only six started loop two.  The course was faster this year because the park had removed many blow-downs. Eric Clifton finished the first lap in a staggering 5:50 with Tom Possert just two minutes behind. During loop two Possert and Clifton made a critical error, missing a section of the course to the top of Frozen Head by a misunderstanding of the course instructions. This was discovered later. Possert finished loop two first, followed by Clifton 90 minutes later who retired at that point, and Ed Furtaw an hour after that, in 15:09. While Possert was struggling with loop three, word came in to the start that he goofed on his second loop and he would repeat the mistake on this third loop, cutting the course distance by a total of about one mile.
Out in the darkness, fog and rain, Possert continued, not knowing that all his effort would result in a DNF. At 23:47, he finished his third loop as Ed Furtaw scrambled to start his third loop after a very long rest. Possert received the sad news that he had been disqualified and commented, "I know what I did and I'm satisfied with my effort. That was the hardest 24 hours I've ever experienced." Cantrell commented, "His class in the face of bitter disappointment stands alone as the brightest moment that will ever be seen at the Barkley." (No, no, there would be many much more disappointing moments in the years to come.)  By dawn, Furtaw was the only one left on the course. After three years, Barkley finally had its first 55-mile finish! Furtaw came in at 32:14. (Ultrarunner, 6/87, 21).
Furtaw later wrote, "As I approached the finish line, I was expecting a congratulatory crowd to greet me. However when I arrived at the campground, only Karl's wife, Cathy Henn, and their two children were there." Cantrell soon returned and presented Furtaw with the "Barkley Cup." (Furtaw, Tales From Out There, 44).
1989 Barkley
For 1989, Barkley was appropriately held on April Fool's Day. That year all of the runners were the biggest of fools and the course laughed. No one finished. That year the option was made available for runners to run three more loops to get more than 100 miles with a 50-hour cutoff. The course that year went down by the guard house of the prison for the first time and up a cruel section called "Rat Jaw." The course remained the same from 1989-1994.
The 55-mile "short race" version of Barkley would start to be figured out with five finishers in 1990, ten finishers in 1991, two in 1992, eleven in 1993, and one in 1994, but no one started a 4th loop during that time. (Well, Eric Clifton was the first to start loop 4 in 1990, going 100 meters to claim to be the first. With seconds left in the cutoff that year, David Horton also started loop 4 and went 150 meters to claim the longest Barkley up to that point).
The First 100-mile Finisher
In 1995 the loops were increased to 20 miles, making a three-lap "fun run" 60 miler.  The 100 miles, now the official Barkley finish, required five loops with a 60-hour cutoff. That year, Tom Possert was the first to complete the 60-mile fun run and said before he left for home that he didn't think anyone would ever finish the 100. He should have stayed longer, because that year, Mark Williams, of the UK, a two-time finisher of Spartathlon, became the first to finish the full 100-mile version of the Barkley Marathons in 59:28:48. He would go on to finish Spartathlon 13 times, but finish Barkley, "only" once, along with a fun run in 1996.
Barkley was now well-established and ready to crush the dreams of hundreds of runners in the years to come.
To read more ultrarunning history see: Swift Endurance Legends.