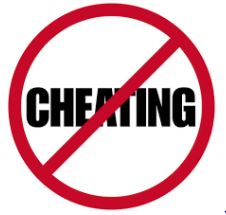 With recent public cases of ultrarunners being disqualified for cutting courses, there has been many shocked and angry discussions on social media about the topic. I've had deep feelings and thoughts on this topic, as I was directly impacted by one of these cases for nearly three years. I'm ready to share some of these thoughts. First, you must understand that cheating in our sport has been happening for decades. Many of us have just ignored it. Some race directors have very quietly disqualified runners caught cutting courses, letting them continue their practices at other races. A few courageous runners and race directors have refused to let these cheaters corrupt ultrarunning competition and have taken the hard road to confront the problem head on.
Cheating in the 1980s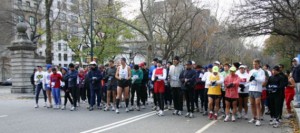 Cheating reared its ugly head in ultrarunning in the early 1980s. In 1980 an elite 100-mile runner was disqualified for cutting the Metropolitan 50 course in Central Park, in New York City. Allegations were raised by witnesses seeing him cut courses at other races. It was suspected that he had been cheating races for years by cutting courses, skipping loops at night but still getting them recorded, and by other means. This runner's cheating ways were made public and three years later he took revenge on his primary accuser by assaulting him during another 50-mile race in Central Park. The enraged person came onto the course around mile 9, chased the runner, screaming verbal abuse, and tried to trip the runner multiple times. When that didn't work he socked the runner hard in the collar bone. The runner went on to finish in 6:14.