After being away for five years, I returned to run the spectacular course of Tahoe Rim 100.  I've finished this race five times, earning my 500-mile belt and was drawn back to again experience it for the sixth time.  Much of the race runs on the amazing Tahoe Rim Trail above the northeast end of the beautiful lake. In years past when I ran it the field was small, but now it has grown up to include about 230 starters.   I classify the course as an easier mountain 100.  It does run at higher altitude, between 7,000-9,000 feet.  All but two of the climbs are very runnable.  The course climbs about 17,000 feet along the way and consists of two 50-mile loops.
I've had pretty good races here in the past, usually finishing around 26 hours in the top 20.  But with advanced age and difficulty with altitude races recently, my expectations were low and I really just wanted to enjoy the course again and finish.
This time I took the Amtrak train from Salt Lake to Reno, an overnight journey.  It was a comfortable and easy way to travel, avoiding the boring drive across Nevada or an expensive airline ticket.  I only slept a few hours because of the vibrations of travel, but I arrived fine the day before the race at 8:30 a.m., and rented a car at a nearby hotel.  I went to the usual prerace meeting in Carson City that afternoon and then went to bed very early.  For a change, I slept for six hours the night before a race, waking up at 2:30 a.m. to get ready and drive to the start.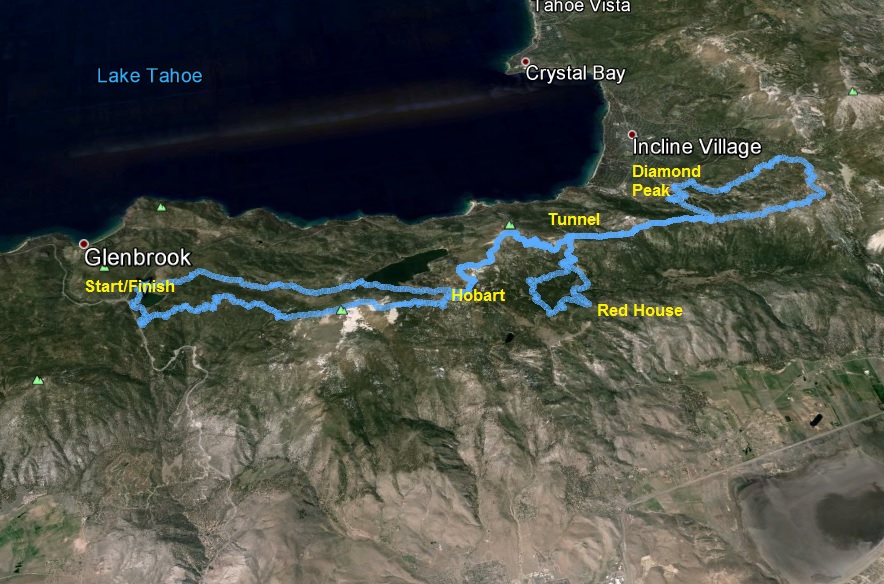 Everything at the start at Spooner Lake above Lake Tahoe was very familiar except for the massive field of 230 runners.  We were off at 5:00 a.m.  In past years I started very fast.  In 2010 at mile 11, I was in 3rd place and the runners who were ahead later blew up and didn't finish.  This year, the start wasn't nearly that fast.  I was no longer capable of that speed and could still feel the effects of my sextuple Timpanogos just 11 days ago. It left me with some strained back muscles that didn't like the climbs.  Also, I was trying out some new shoes and they felt clunky and slow.  But I pushed ahead and ran every step on the initial climb to beautiful Marlette Lake.  A runner fell in behind me and asked if it was OK for him to tag behind and use my steady pace.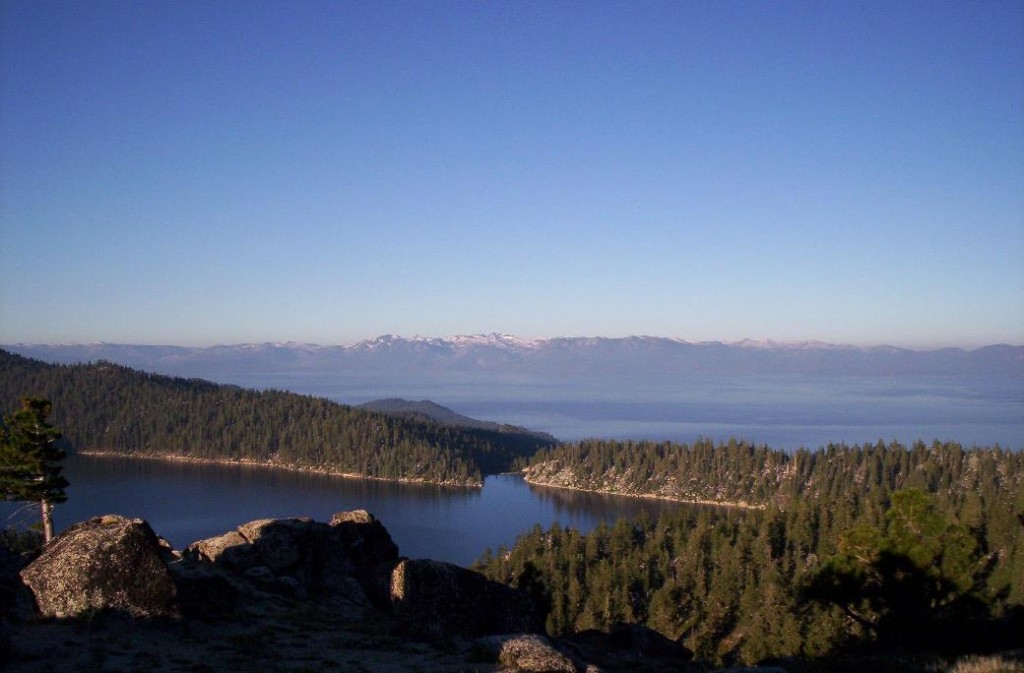 We climbed high above the lake and spectacular views of Lake Tahoe came into view and we then worked our way through forest to the Hobart aid station (mile 6).   I arrived at 1:26, far slower than my best of 1:11.  But I was pushing hard and the initial time split helped to set my expectations.  Rather than targeting for a 26-hour finish, I reduced expectations to 28 hours.
My emphasis was to run steady.  Other runners would race past me and then slow down later walking or take too long at aid stations.  I simply ran at a comfortable pace that I thought I could maintain for many hours.  I reached Tunnel Creek (mile 11), the "hub" aid station for course, at 2:25 well behind my best of 1:58.   This aid station would be booming loud thumping music every time I visited it which was very annoying. My old age is showing.
The next portion of the course made a side loop, diving steeply down to a historic structure called Red House.  This loop typically takes me about 90 minutes at this point and did again this time.  I did very well to run nearly the entire time except for the very steep last section.
Next up was to climb up to the Tahoe Rim.  The wind was pretty ferocious and would continue late into the night.  By this point I had settled in well with runners who I would see over and over again.  The 50-mile race, running the same course, started about an hour after us.  The first-place runner passed me at about mile 20. I reached Bull Wheel (mile 20.3) at 4:48.  My best time in 2010 at this point was 3:56.  A big change from five years ago was the number of bikes on the trail.  It now is a very popular mountain bike trail which has made it a much smoother trail.  Nearly all the bikers were very courteous and stopped to let us go by.  But I did greatly miss the solitude on this trail.  With the big field I was always near other runners and could tell that I was running in the mid pack with so many others.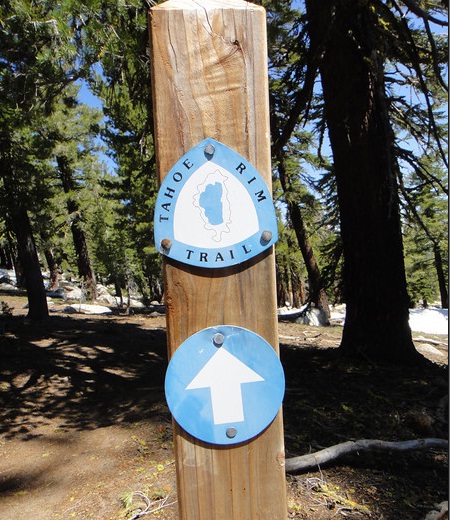 We made our way along the beautiful Tahoe Rim trail and then started a five-mile descent of about 2,000 feet. The trail is groomed for bikes and could be run pretty fast.  I notched up the speed and quickly took my first fall, scraping up my arm and knee.  Thankfully the surface was soft and not full of rocks.  I continued on, wipe away the blood, ran fast, and passed many runners but took another dive to the ground.   That was frustrating but no significant injuries were experienced.
I arrived at Diamond Peak, a ski lodge (mile 30) at 6:21, well behind my best of 5:39, but I was pleased that I was staying within an hour of that pace and hoped to stay there for the first 50 miles.  Next up was the crazy climb up a black diamond ski slope, 1,600 feet in just two miles.  This would be the 5th time I had done this crazy climb and I knew exactly what to expect.  I avoided looking ahead and just dug in and kept a consistent pace up the steep slope, catching up with several runners.   I was back at Bull While (mile 32) at 7:26.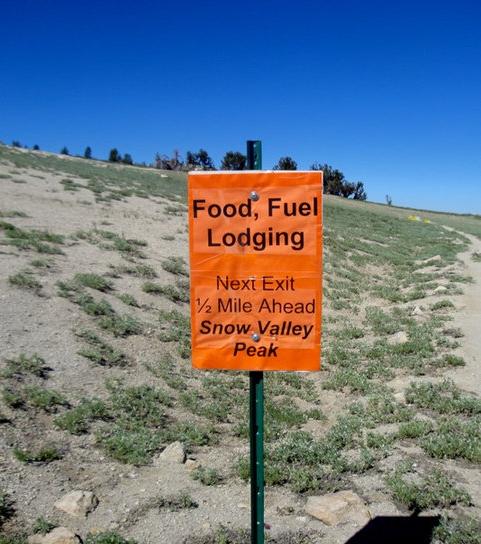 The return to Tunnel Creek is great fun, mostly downhill.  After Tunnel Creek, we returned on the trail we came in on to get back to Hobart aid station and then made a 700-foot climb up to Snow Valley, above the tree line with gorgeous views of Lake Tahoe.  From there it is nearly all downhill back to the start area at Spooner Lake. I ran well on the downhill and really enjoyed it.  I arrived back at Spooner Lake, finishing my first 50-mile loop in 12:11 one minute faster than my slowest time of my six years.  My fastest time was 10:52 in 2010.  But for most of my years, I felt hammered at this point and would usually start bonking soon.  This year, I felt great.  I decided to clean my feet and change my shoes so my stop took nearly 30 minutes.  I tied a jacket around my waist for the night (would only be worn for a couple miles), and took my flashlight with me.
Now, all I needed to do was to repeat the loop.  I took great care on the climb up to Marlette Lake because on several years my stomach would go south and stop working.  My pace was careful and I made sure I ate along the way.  I arrived at Hobart (mile 40.3) at 9:37 compared to my best of 8:35.  I was still feeling fine and pleased with my time.  Darkness arrived as I came into Tunnel Creek (mile 51.3) at 15:45 losing time to my best of 14:23.  Next up was to run the Red House loop again.  Usually I run half of the loop in the light but this time it would all be in the dark.  It is kind of spooky at night because it drops down in an area that can be very dark.  This year at least there was some moonlight to help.  My goal was to get the loop done in about two hours and I returned at 17:55, at 10:55 p.m.
The runners were getting more spread out.  The first place runner came toward me at about mile 68, nearly 20 miles ahead.  I climbed back onto the rim.  A stiff, but warm headwind pushed against me to slow me down.  On the long downhill back to Diamond Peak, I again felt wonderful.  It was great fun to see runner lights below and I pushed hard to catch runners.  Several runners looked very surprised to see my green light catching them and passing them with speed.  They all kindly stepped aside to let me run swiftly by.
I arrived back at Diamond Peak, the ski lodge (mile 80.3) at 21:15, far off my best of 19:21 but I was now ahead of my 2011 time of 22:05 when I really struggled. The ski lodge was very active even at 2:15 a.m. with many runners, pacers and crew.  I wanted to make a fast stop but immediately started to go into a hard bonk because I didn't eat enough on the fast downhill.  I really started to suffer and had to lie down for a few minutes in a cot.  I did my best to fix things and refused to accept the idea that I would be staying there for a long time.  After 30 minutes I pushed myself out the door.  Within a couple hundred yards I threw up everything and was moving very slowly up the massive climb. I became concerned that I would continue so slowly over the next several hours that I would miss my return train later in the afternoon. I never considered turning back or quitting but I was concerned how long this steep climb would take in my condition.  I stopped for rests and started to eat again.  A couple runners passed me but on the final very steep sections I was keeping up.  If I could just get to the top, the downhill would help me recover.  The climb took me about 70 minutes which really is not that bad.
Finally back at the top, I regrouped for a few minutes at Bull Wheel aid station and then was on my way back to Tunnel Creek.  The number of back-of-the-pack runners coming toward me in this section was amazing and I wondered how they would all be able to finish in time, some nearly 20 miles behind.   I arrived back at Tunnel Creek (mile 85.6), a little before dawn at 24:00.
My stomach was still very tender and drowsiness arrived but I pushed on, knowing the drill well how to finish this race with two more climbs. As nearly always happens, as the sun arises and hits me, I immediately wake up and start feeling better.  I ran into Hobart, ate well, applied sunscreen and was on my way to climb up to Snow Valley (mile 93.4).  I arrived there at 27:20, well off my best of 24:15, but I didn't care.
I knew that if I pushed it hard I could easily break 29 hours, but something happened.  In the morning sunlight the views were outstanding.  I stopped to take it all in.  Lake Tahoe below was deep blue and glistening in the sunshine.  I no longer wanted to rush this experience.  I decided to totally enjoy the remaining miles and not care what my finishing time would be.  For the next hour, it was an amazing experience to be connected with this beauty.  There weren't other runners around me.  I was all alone enjoying the solitude and the amazing views of the trees and lakes below.
But eventually it came to an end as I approached the last mile taking me to the finish. I was somewhat disappointed to finish the experience but I was ready to rest. It was starting to get hot and I was glad that I wouldn't face the heat.  The finish came into sight and many there cheered.  I finished in 29:16:35 in 60th place out of about 230 starters, and was very pleased.  I felt great, with no soreness, but still had a tender stomach.  I collected my buckle from kind George, the race director and was soon on my way. About 75 runners didn't finish.
I found a place in the woods to clean up. After cleaning up, my recovery became hard and I threw up again.  I slowly felt better again and made my way to Reno to catch my train home. The train ride back to Salt Lake City was nice, much better than a plane.  I had plenty of space and could get up many times to use the rest room and clean up some more.  The people around me probably wondered why I looked like death and why I would only sit there trying to sleep.  Sleep finally came and I arrived back to Salt Lake City at about 3 a.m.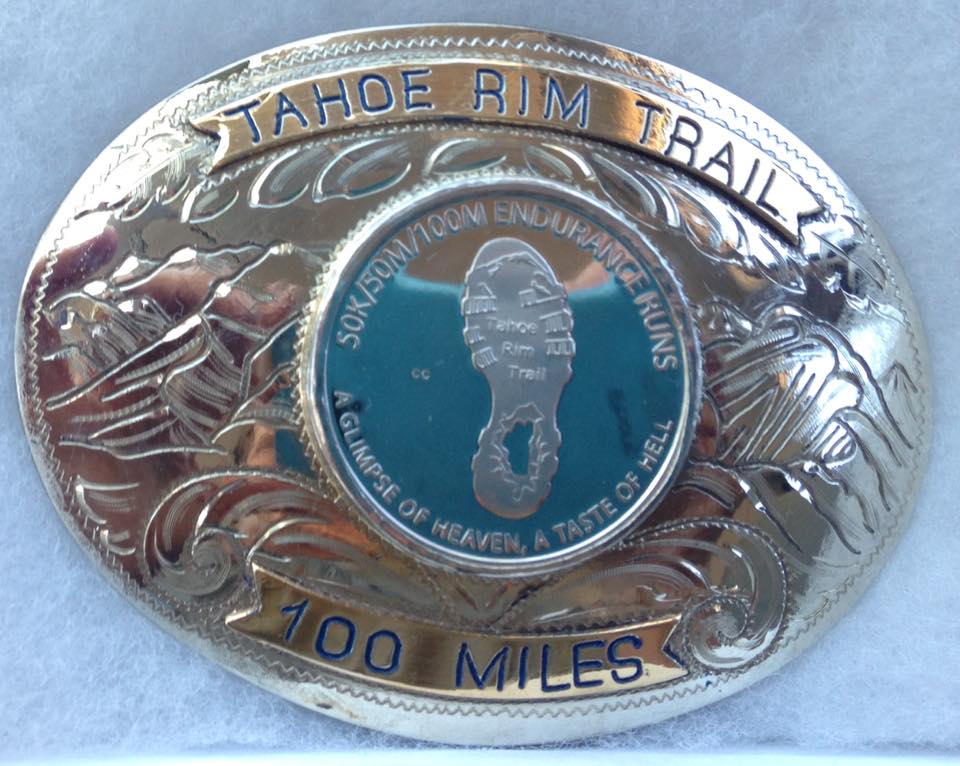 It had been a good, successful experience.  I finished my 8th 100-miler for the year so far and reached my 82nd career 100.  I'm most proud that I now have a string of eleven finishes without a DNF.