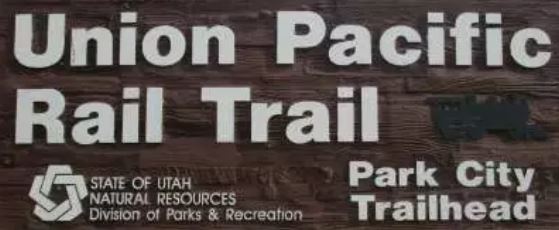 The Historic Union Pacific Rail Trail is an amazing 27-mile smooth trail that starts near Echo Reservoir Dam and travels to downtown Park City, Utah. It is maintained as a state park and is 22 miles of smooth dirt and about 5 miles asphalt pavement.
In 1849, coal was discovered in Chalk Canyon, a community was established, and it eventually was named Coalville. In 1873 a rail line spur was completed from Coalville to Echo to transport coal to the transcontinental rail line. In the mid-1860s, silver was discovered in the canyons near Park City (known then as Parley's Park City.) The first silver ore was shipped by wagon to Echo in 1871 and then taken by rail to Salt Lake City for smelting.
In 1880 the rail line spur was extended to Park City and used to transport silver ore from the mines to the rail line in Echo. In 1927 as construction began on the Echo Reservoir and Dam the rail line needed to be relocated higher. In the early 1960s, skiing took hold in Park City and in 1965 the rail line was used for "Ski Trains" that came from Salt Lake City, to Ogden, to Echo, and then to Park City. The final Ski Train ran in 1971.
In 1989 the rail line was abandoned. The rails and ties were removed and the bed deeded to the State of Utah Division of Parks and Recreation.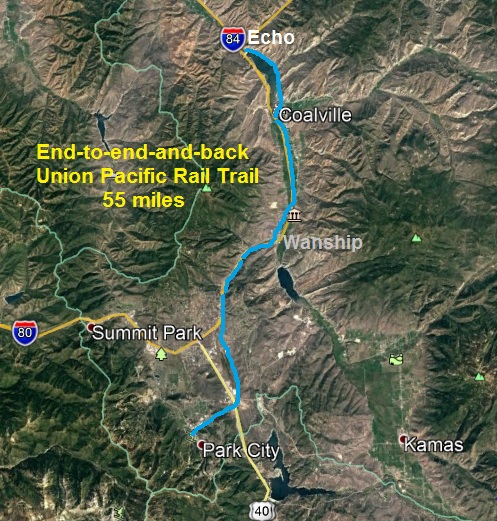 In 1986 "Rails to Trails" efforts started nation-wide to convert old rail beds to multi-use trails. The Union Pacific trail from Echo to Park City was the first "Rails to Trails" in Utah to be established as a non-motorized trail. It was opened to the public in 1992. It was first paved with crushed gravel, then in 1996 with a layer of asphalt, and now mostly dirt except near the towns of Coalville, Wanship, and Park City.
As I have traveled by car on I-80, I have noticed this trail although I knew nothing about it. Years ago I did run a section of the trail during the Park City Marathon. I discovered that the trail went all the way from Echo to Park City and decided it was time to run the entire thing. I decided that I would start at Echo, run uphill to Park City (about 1,500 feet uphill in 27 miles) and then run back to Echo for a very long training run.
My run began on a chilly morning at 5:20 a.m. There isn't any parking at the start of the actual trail in Echo so I parked at a nearby pullout above Echo Dam and began my run in frigid teen temperatures. I dressed in three layers on top and two layers on the legs, with mittens on the hands. I traveled very light, with no backpack. I carried two hand-held bottles and some candy in my pockets. When it was very frigid I wore some clear motorcycle goggles to keep my eyes warm. My clothes were perfect.  I stayed warm and thanksfully there was very little wind.
The run in the dark along the east side of Echo Reservoir was very enjoyable as lights reflected off the water. I ran past a "26" sign and realized that mile markers were placed along the entire trail. At about mile four the trail became paved as it approached the historic town of Coalville. The town was starting to wake up as I crossed the main road. Drivers were heading for the freeway and a school bus left to start its route.
I now ran through a large valley with the Weber River and I-80 to the right of me. The valley was beautiful with so much to see as I ran by wide open farms. Dawn arrived around mile 9 near the rural farms of Hoytsville. I dropped off my headlamp and goggles at the mile 18 mile marker to be retrieved on the way back. The trail crossed under I-80 and homes started to appear as I approached the town of Wanship. At mile 12.5, I detoured off the trail to run to the Sinclair "Outpost" convenience store. I had a long stop there using the facilities, warming up, eating and drinking.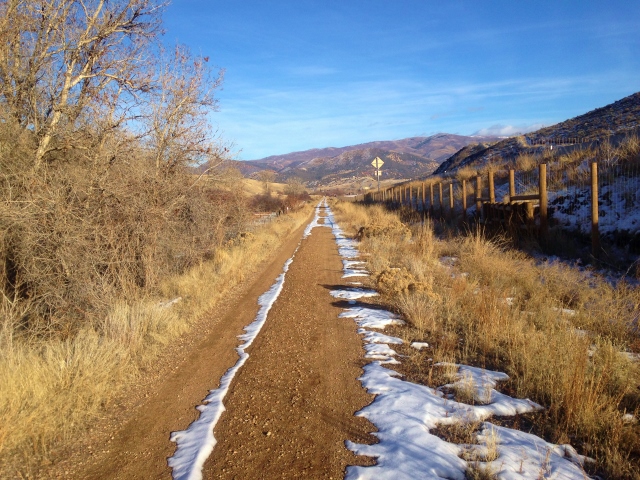 On the way again, at mile 15.7 the trail went under the northbound lanes of I-80 and I now traveled in a deep valley along Silver Creek below the northbound and southbound lanes. At times the trail was covered with about an inch of snow which didn't slow me down much. Along the way there were interesting historical signs that I stopped to read each time. They shared some of the history of the area that I was passing through. The constant mild uphill required constant pushing and I welcomed occasional stops. The noise of the freeway roared above me but I drowned it out by listening to music or sports radio.
At mile 19.8 I went under I-80 and finally ran away from the freeway at the ranches in Atkinson. I noticed foot prints from runners that likely came up from Kimball's Junction. I soon saw a runner stopped by the side of the trail. All day, I would only see three runners, four walkers, and four bikers on the trail.
I now was slowing as I ran through the wide-open high plains near Promontory, opening and closing gates along the way. With three miles to reach Park City, the trail became paved again. I still ran along Silver Creek as it went through a gap and the rail trail ended at busy Bonanza Drive in Park City. I had run about 27 miles so far in about six hours. People were walking nearby carrying ski boots and skis. I ran north on Bonanza to a Subway restaurant and enjoyed a nice half hour rest and a great sub.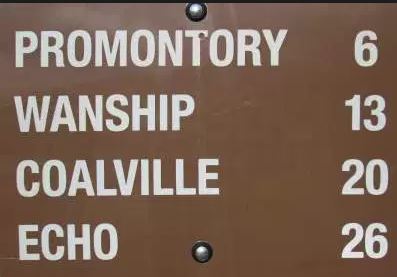 Back to running, it was now all mild-downhill back to my car at Echo. My pace was initially much faster. It was quite a bit warmer so I shed my jacket, hat and gloves. When I reached I-80, I noticed footprints in the snow of a runner heading north on the trail. His stride was long so he was running at a good pace. I didn't see his return footprints so I was curious if I would see him. Sure enough, in about a mile he appeared and we greeted each other. Watching his footprints, I noticed that he had run about four miles north and then back.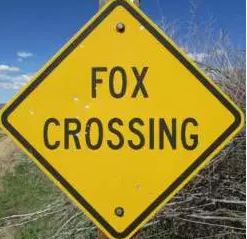 With the warm afternoon, the snow on the trail was melting. The exposed dirt was soft and spongy but not muddy. The weather was perfect. With about 13 miles to go, I stopped again at the store in Wanship. I was totally out of food so it was a good timely stop to eat and drink well.
With about ten miles to go, for some reason pain appeared in my right hip, probably because the shoes I wore weren't stable enough and I had been over-pronating. I slowed for the rest of the way to make sure I didn't injure something. Dusk arrived as I ran near Echo Reservoir and it looked spectacular in the fading light with the lights of the freeway across the water. With a couple miles to go, as I was singing on the dark trail, an older man approached from the north taking an early evening stroll.
I arrived back at my car at about 6:20 p.m. It had been a 13-hour adventure and I ran about 55 miles. It had been an amazing day on the rail trail, a wonderful run that I highly recommend.